On Thursday, November 12th at 6:30 pm, the McCormick County Library will host Professor Gail Wagner of the University of South Carolina for a presentation entitled, "Why Garden in South Carolina ?". Dr. Wagner will explore why South Carolinians grow vegetables and how their ethnic background affects what they grow. You might be surprised to learn about the intangible benefits as voiced by local gardeners and to learn why some plants have special meaning. The 30 minute talk will conclude with 15 minutes or so of discussion, stories from the audience, and a question/answer session.
This program is sponsored by The Humanities CouncilSC, a state program of the National Endowment for the Humanities; inspiring, engaging and enriching South Carolinians with programs on literature, history, culture and heritage.
Admission is free and seating is first come, first served. Light refreshments will be provided by the Friends of the McCormick Library.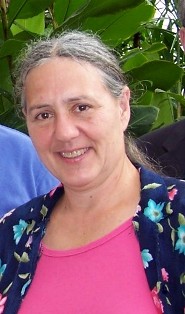 About Gail Wagner:
Gail Wagner is an Associate Professor of Anthropology at the University of South Carolina and a respected paleoethnobotanist (one of the few in the Southeast). Her fields of study are the prehistoric archaeology of eastern North America and ethnobotany (the study of the interrelationships between plants and peoples). She is a veteran of archaeological projects in the Southwest, Israel, India, and South Carolina and has a Ph.D. in Anthropology from Washington University.