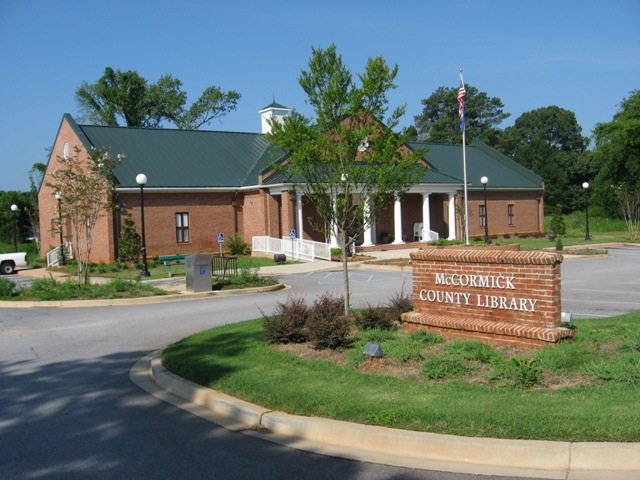 HOURS:
Monday – Closed
Tuesday – Thursday: 10 am – 7 pm
Friday: 9 am – 6 pm
Sat. & Sunday: 1 pm – 5 pm
Contact:
201 Railroad Avenue
P.O. Box 1899
McCormick, SC 29835
Phone/Fax: (864) 852-2821
Email: mccormicklibrary@hotmail.com
LIBRARY BOARD:
The library is governed by a seven member board appointed by the McCormick County Council. The board meets at the library four times a year on the 4th Wednesday @ 4:30 pm in January, April, July, and October. Due to the pandemic, these meetings have been moved online. Please contact the library for online access to attend these public meetings. 
Current members are:
Verda Musier – Chair
Glenda Sartain – Secretary
Marion Sturkey
Geraldine Ware
Vacant
Vacant
Vacant