The Bob Edmonds Photography Collection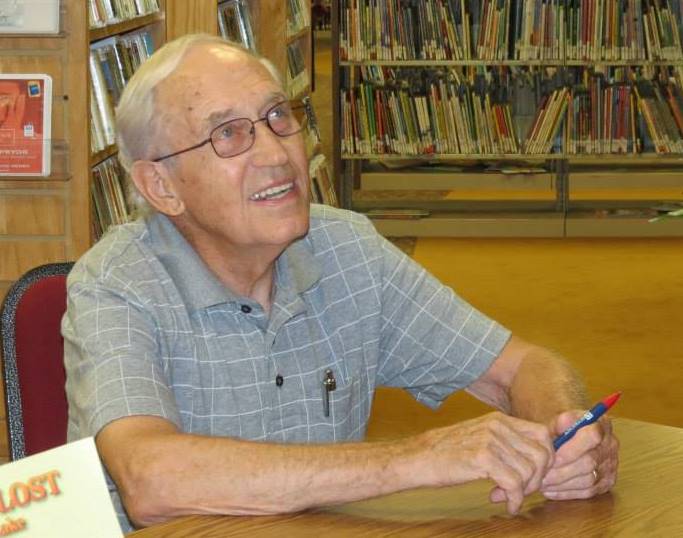 Bobby F. Edmonds, signing his books at the McCormick County Library. A longtime library board member, Bobby worked to ensure the establishment of a new library in 2004.
The McCormick County Library is the digital home to the lifetime photography work of Bobby F. Edmonds. Donated in 2020 and digitized by Garnett Wallace, these photographs provide a window into McCormick County history beginning in the late 1940s.
Bob began as a teenager with a Kodak Six-20 camera and a $15 kit for developing film and making contact prints. He worked with the McCormick Messenger newspaper for many years, taking photos and writing stories, and eventually became an owner of that newspaper in 1999.
He also worked with the Index Journal, Augusta Chronicle, and Greenville News. Bob recalls that, "many an evening I went out, took a picture, came back into the darkroom, developed, and printed so I could get the picture and story in the mail to the newspapers the next morning." He worked from a two-story studio building that he constructed at his home in Cedar Hill. His work included portraits, weddings, anniversaries and school pictures for McCormick and Lincolnton High Schools.
Bob is a member of The South Carolina Professional Photographers Association. He is the recipient of the Order of the Palmetto, the state's highest civilian honor awarded to citizens of South Carolina for extraordinary lifetime service and achievements of national or statewide significance. In his lifetime, Bob has been recognized as a successful author, historian, publisher, farmer, engineer, conservationist, and public library advocate.
This collection consists of more than 7,000 negative files, each file containing from 1 to 30 or 40 negatives. The digitization of these files is ongoing and photos will be added here on a regular basis.