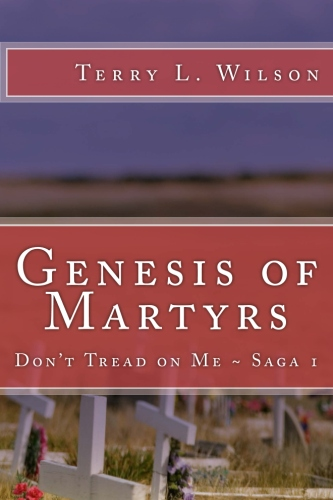 On Thursday, September 13th local author Terry Wilson will talk about his new book, Genesis of Martyrs, at the McCormick County Library. The historical novel takes place prior to the American Revolution when British Parliament exerted a half century of overbearing oppression that slowly grew a simmer of resistance into a boil, causing colonial demand for rights as free Englishmen in North America. This novel gives voice to the heroes and villains of the time…. including Sam Adams, John Hancock, Joseph Warren, John Adams, Patrick Henry, Isaac Sears, Thomas Hutchinson, George Washington, Thomas Gage and many others. Events depicted are historically accurate, but fiction is used to bring life to the day-to-day encounters and struggles as the Sons of Liberty wage war for their cause against the Crown and British Parliament.
Genesis of Martyrs is Terry Wilson's 4th novel. The author is a Vietnam era veteran and retired architect who now lives in McCormick, SC.
Terry's presentation at the library will begin at 6:30 pm and will be followed by a book signing and light refreshments. Copies of his books will be available.