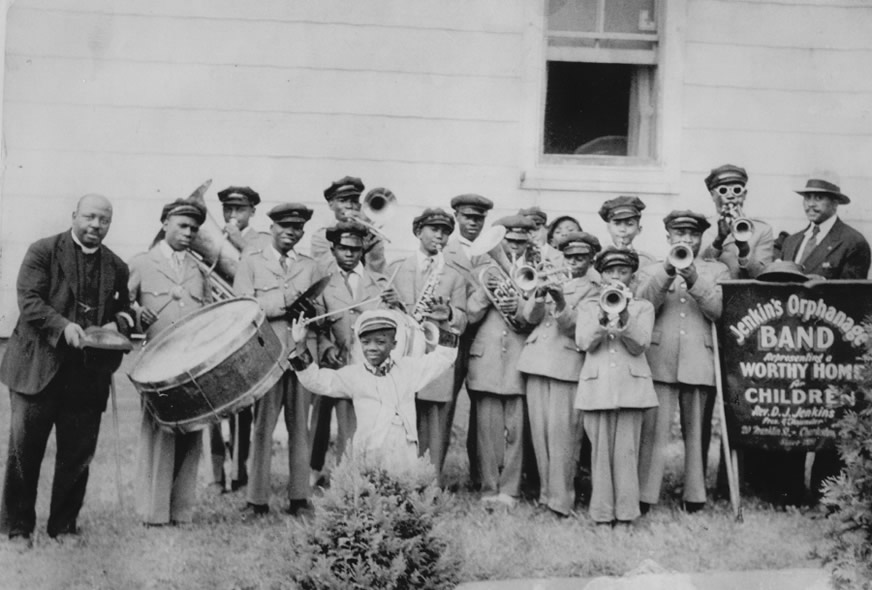 No dance epitomizes the spirit of the 1920's more than the Charleston. But did you know that the dance called the Charleston was first popularized in New York by a group of  black orphans from the Jenkins' Orphanage in Charleston, South Carolina? Founded in 1891 by the determination of one man, a freed black slave named Rev. Daniel Jenkins, the Jenkins Orphanage Band trained several of the greatest jazz musicians who played with Duke Ellington, Count Basie and Louis Armstrong.  
On Wednesday, February 19th, join author and historian Mark Jones at the McCormick County Library as he presents this amazing story. Filled with vintage photos and original 1920s jazz and blues recordings that feature members of the Jenkins Orphanage Band, "Doin' the Charleston" is a 45 minute program telling the story of the jazz nursery that changed American culture during the first 30 years of the 20th century. The program begins at 6 pm and admission is free.
Mark Jones is an eighth generation South Carolina native. He is the author of six books about Charleston and South Carolina history, including the very popular Wicked Charleston: The Dark Side of the Holy City. Mark has been featured on MSNBC, CMT, and NPR. He has also been a guest on the nationally syndicated radio show, Speaking of Strange, and a guest on NPR's Michael Feldman's Whad' Ya Know? In 2009, Mark was featured in the Phantoms of History TV show. Jones is also a city of Charleston licensed tour guide and has given more than 12,000 tours in 15 years.