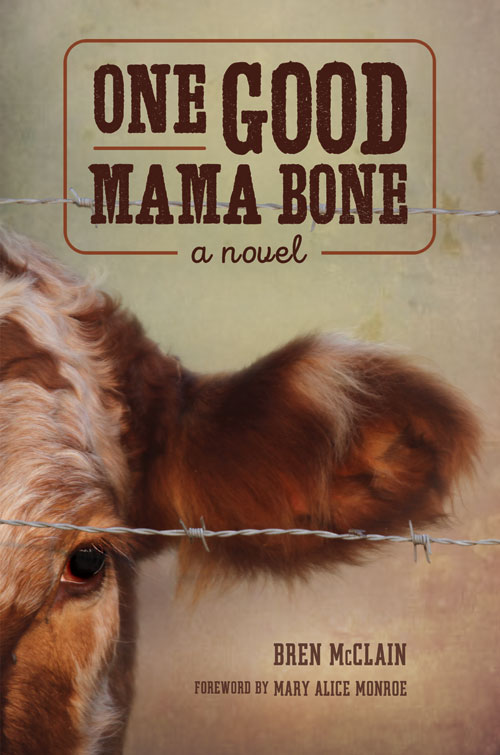 On Tuesday May 15th at 4 pm, the McCormick Library Book Club will host S.C. author Bren McClain. The public is invited and encouraged to attend. McClain was born and raised in Anderson, South Carolina, on a beef cattle and grain farm. She has written a highly acclaimed novel, One Good Mama Bone, published by Pat Conroy's Story River Books in 2017.
One Good Mama Bone is a novel about motherhood, the human-animal bond, poverty, and redemption. Bren McClain gives us the story of Sarah Creamer, a recently widowed and dirt-poor single mother struggling to survive in rural South Carolina in the 1950's. Sarah grew up hard and believes what her mother said—that Sarah doesn't have "one good mama bone" in her, which presents Sarah with a dilemma since she's trying to raise sweet Emerson Bridge, a boy she loves though he came to her by way of her husband's affair with Sarah's best friend. How is she, Sarah Creamer, to raise this gentle child? He deserves better. But, then, Sarah learns of a way to earn real money and, at the same time, provide her boy with a kind of friend. She buys Emerson Bridge a steer that he names Lucky, and they plan to enter Lucky into the Fat Cattle Show & Sale, where boys "feed out" a steer for several months for a chance to win the coveted Grand Champion blue ribbon and prize money. But the money comes from the sale of the animal, who will be slaughtered, something neither innocent heart understands. Until they do. The morning after Lucky arrives, so does his mother, who breaks free and travels four miles to her calling calf. For Sarah, watching Mama Red then—and over time—provides a powerful lesson in what motherhood and compassion can be. Sarah purchased the steer from local landowner Luther Dobbins, whose greatest ambition is to see his youngest son, LC, renew the family tradition of taking the prize. Powerful but insecure, Luther wants to win so people think well of him, especially LC. Luther lets Sarah keep Mama Red because he thinks it helps his cause, and as he ratchets up the pressure on LC and connives their way toward another win, they all discover –too late—what they most prize has nothing to do with 4-H. Praised for its wisdom, heart, and beautiful prose, ONE GOOD MAMA BONE joins the ranks of The Art of Racing in the Rain, Water for Elephants, and even Charlotte's Web in its affecting depiction of animals-as-teachers and announces Bren McClain as an important new voice.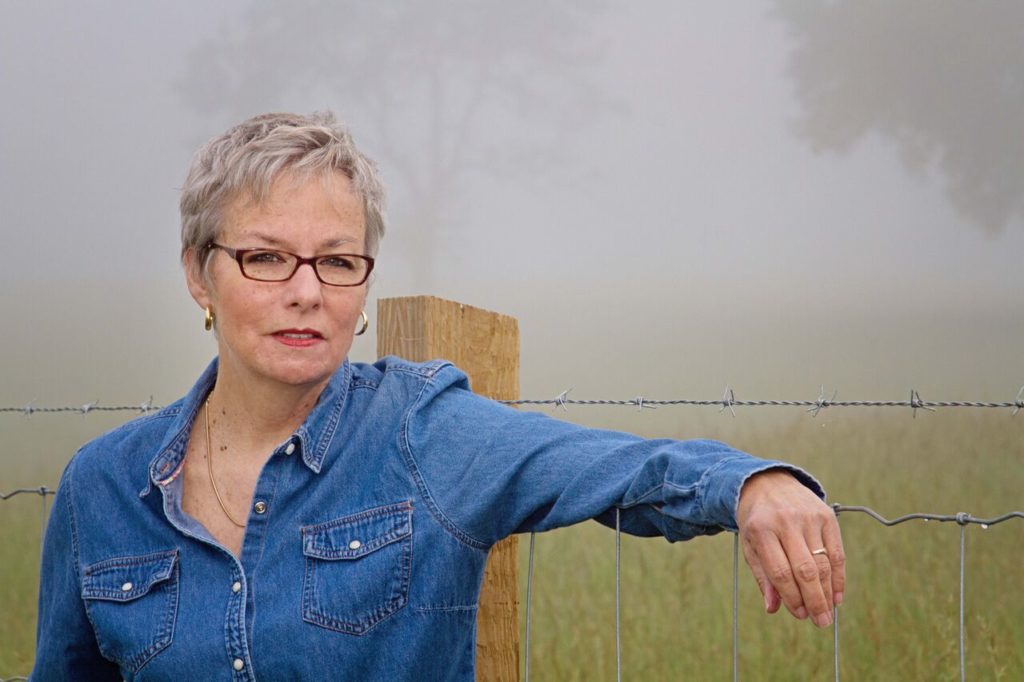 Bren McClain was born and raised in Anderson, South Carolina, on a beef cattle and grain farm. She has a degree in English from Furman University; is an experienced media relations, radio, and television news professional; and currently works as a communications confidence coach. She is a two-time winner of the South Carolina Fiction Project and the recipient of the 2005 Fiction Fellowship by the South Carolina Arts Commission. McClain won the 2016 William Faulkner –William Wisdom Novel-in-Progress for TOOK and was a finalist in the 2012 Pirate's Alley Faulkner Award for Novel-in-Progress for ONE GOOD MAMA BONE. This is McClain's first novel.