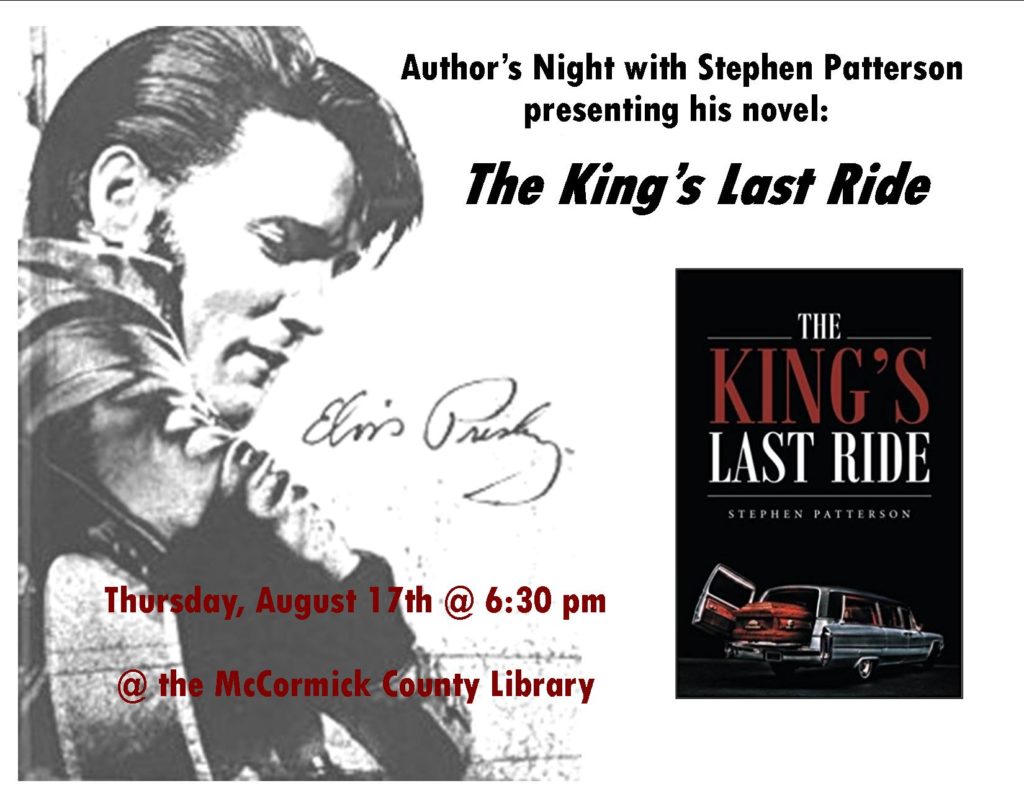 Please join the Friends of the McCormick Library on August 17th at 6:30 pm as they host South Carolina author Stephen Patterson. Patterson will talk about his novel The King's Last Ride. The book takes the reader on an adventure to Memphis, Tennessee in August of 1977 when fans of Elvis Presley were stunned to learn of his death. How could the King of Rock 'n' Roll possibly be dead? When it came time for his funeral, many had questions that would remain unanswered, only adding to the rumors and speculation that the news was a cruel joke. The funeral was celebratory and tragic, but was it real?
Stephen Patterson discovered his love for music and music history while working in radio. The King's Last Ride is his second book and first novel. He lives in Chapin with his wife and children.
The presentation will begin at 6:30 pm at the McCormick County Library. Books will be available for purchase and signing.