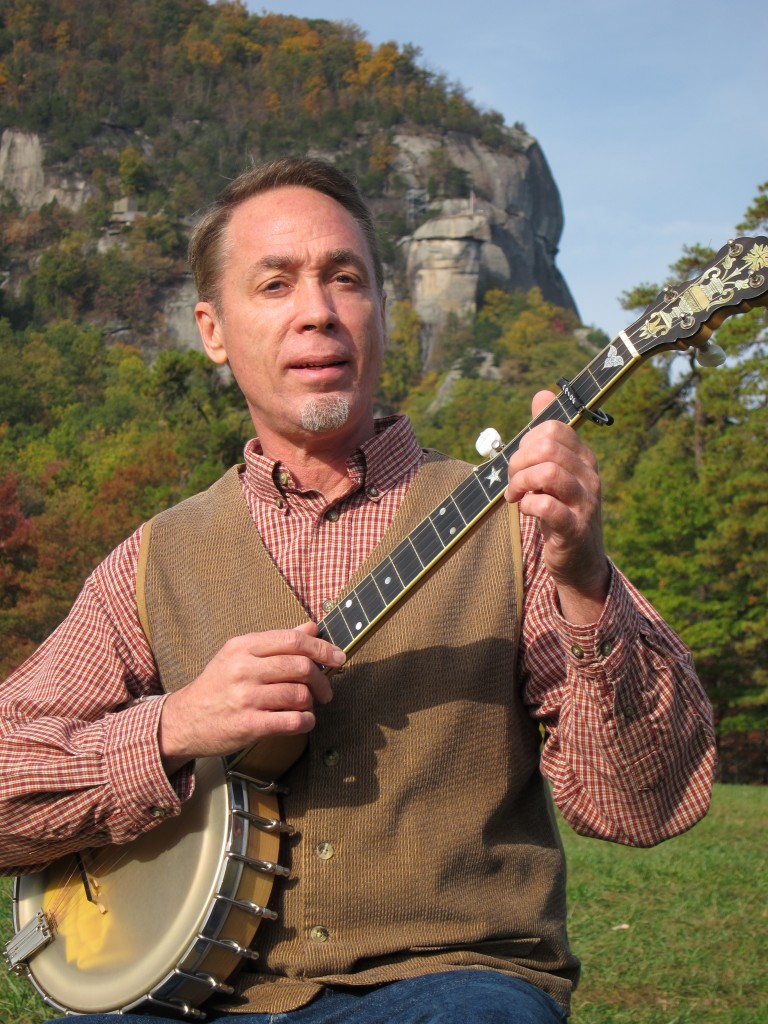 McCormick's Spring Bonanza Festival on April 21st will feature Appalachian storyteller, musician, and ballad singer John Fowler. He will give two different performances at the library. The first performance at 11 am will be a fun-filled program for families and school age children. Along with storytelling, John will demonstrate and play a number of old-time mountain instruments: banjo, spoons, jaw-harp, harmonica and guitar. The second performance at 2 pm will be for adult audiences and will be a celebration of Southern Appalachian culture and influences. Expect historic references and some music history. Admission is free for both performances but seating is limited. This program is brought to you by the Friends of the McCormick Library and by the Humanities Council of South Carolina.
About John Fowler:
            John Fowler is from the foothills/piedmont region of up country South Carolina. His Grandma Maude Gregory Taylor  was born in 1898 of Scott-Irish descents who settled in Western North Carolina in the late 1700's. She was from Cherokee County, North Carolina. His Grandma Betsy Holland Fowler was born in the mountains of East Tennessee.  Both women were great influences on his life. John's work is featured on South Carolina Public TV where he has co-produced a number of documentaries for SC-ETV. He is a member of the SC Institute for Community Scholars in which he is currently serving as the project scholar for the Humanities Council of South Carolina. John is one of 17 national storytellers captured in the book Southern Appalachian Storytellers (McFarland Press). He co-hosts a weekly old-time radio show, "This Old Porch," on North Carolina public radio station WNCW-FM.
    His storytelling is a wonderful anthology of Appalachian stories along with songs collected from generations of Carolina old-timers, storytellers and ballad singers. John is a master harmonica player. He placed first at Fiddler's Grove in 1999 and 2002. He also received blue ribbons in the banjo competition at the prestigious Mountain Dance Folk Festival in Asheville NC (1999) and the Pickins Heritage Day Old-Time Music Festival (2005). As a folklorist and ardent collector he has published several works based on other musicians and storytellers.         
    His southern charm and theatrical presentation takes his audiences by surprise. His performances are hilarious, creative, energetic, and historically informative. He is simply a treasure to see.