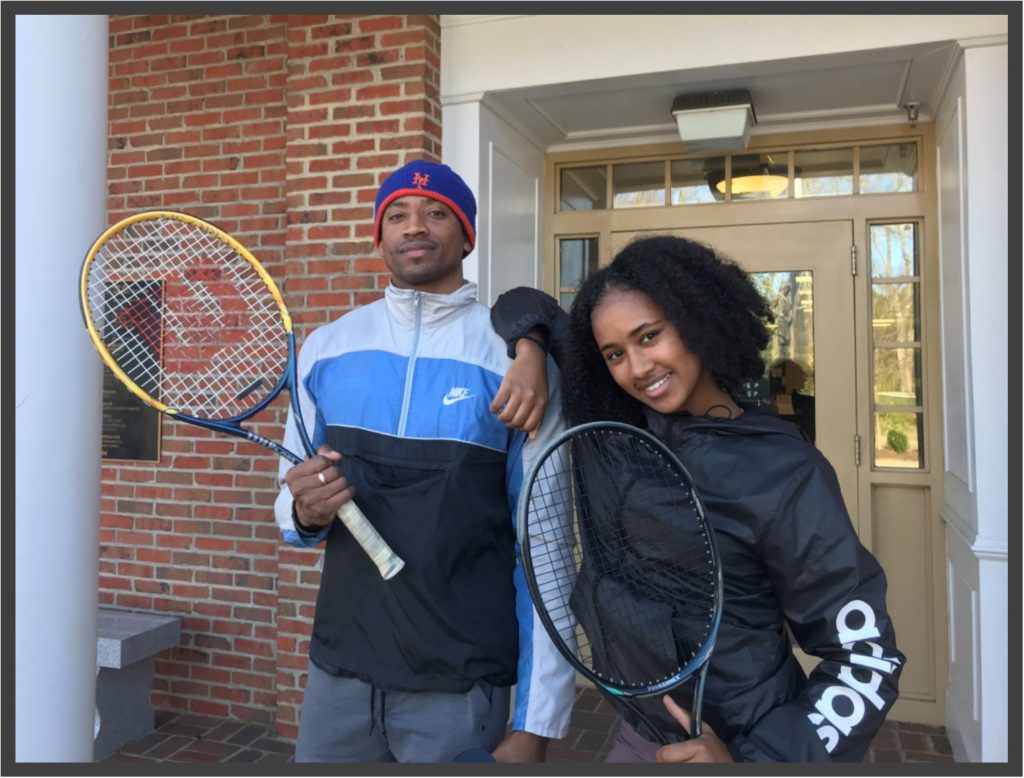 Tyler Dinkins of McCormick and a friend visiting from Bermuda, Tamia Grant, are the first to borrow tennis rackets from the McCormick Library.
The library has rackets available for play on the new public tennis courts on Hammond Street. Anyone with a library card can check them out just like a book. A new can of tennis balls is also included (while supplies last).
If you have rackets you would like to donate, please drop them by the library.