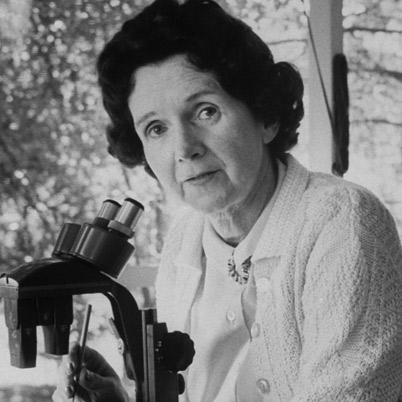 On Sunday April 28th the McCormick County Library will host a Chautauqua presentation of Rachel Carson, author of Silent Spring. Nationally acclaimed historical interpreter Caroline McIntyre will portray Carson just after the publication of Silent Spring in 1962. Chautauqua is interactive theater in which the audience is transported into the past and can ask questions of historic figures. The performance begins at 3 pm in the library meeting room. Admission is free and all are welcome to attend.
This program is sponsored by The Humanities CouncilSC, a state program of the National Endowment for the Humanities; inspiring, engaging and enriching South Carolinians with programs on literature, history, culture and heritage.
About Caroline McIntyre:   
A former history teacher, theater manager and corporate presenter, she holds a BA from Bucknell University, and a MA from New York University.  She recreates the roles of three of her personal heroes – Frances Perkins, first female presidential cabinet member, Rachel Carson, author of Silent Spring and Mary Draper Ingles, Virginia frontierswoman captured by Shawnee Indians.  She likes to point out that one word describes all three – fearless!  McIntyre weaves the stories of these heroic women into the fabric of their historical times and inspires the audience to ask questions. The Chautauqua theater experience runs in her genes, as both her mother and father were active on the Chautauqua Circuit in the 1920's.
About Rachel Carson:
Rachel Carson was the biologist who taught Americans to see that their land was threatened by the misuse of pesticides. In her 1962 famous and controversial book, Silent Spring, she challenged the practices of agricultural scientists. Called an alarmist and a hysterical woman by the chemical industry, she insisted that the land was vulnerable and that the natural world could be harmed by human mismanagement.  Silent Spring is said to have been the genesis of the environmental movement.