6Tuesday
Tue - Thu
10:00 AM - 07:00 PM
Sat - Sun
01:00 PM - 05:00 PM
Phone 864-852-2821
Fax 864-852-2821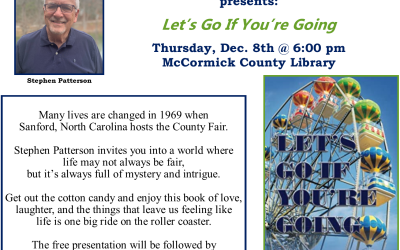 We are pleased to welcome back author Stephen Patterson to our library on Thursday, Dec. 8th to discuss his new novel. Stephen is the author of the nonfiction "Better Living Through Laughter: An Attitude to Live By" and his first novel "The King's Last Ride". In his...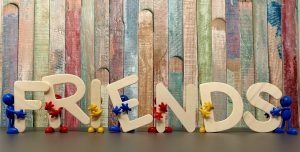 Friends of the McCormick County Library
Founded in 1994, the Friends of the McCormick County Library is a team of volunteers proud to support and strengthen the McCormick County Library. In 2019, our  volunteers logged over 4,000 hours of service to the community!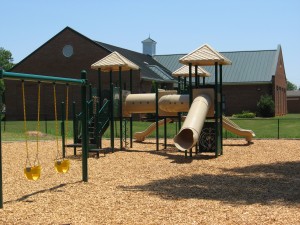 Come Play!
The McCormick County Library is also the site of a community public playground. The playground has equipment designed for children from preschool to age 12,  including swings and musical instruments. The playground also includes a picnic shelter with four picnic tables. What a great place to spend the day!
Meeting Room
The McCormick County Library makes its meeting room available to groups or organizations for informational, civic, educational, cultural, or community welfare activities.
 To qualify for use of the meeting room, users may not use the room for the following purposes: religious worship, celebratory services, personal social activities or fundraising events with the exception of fundraising events held to benefit the library.