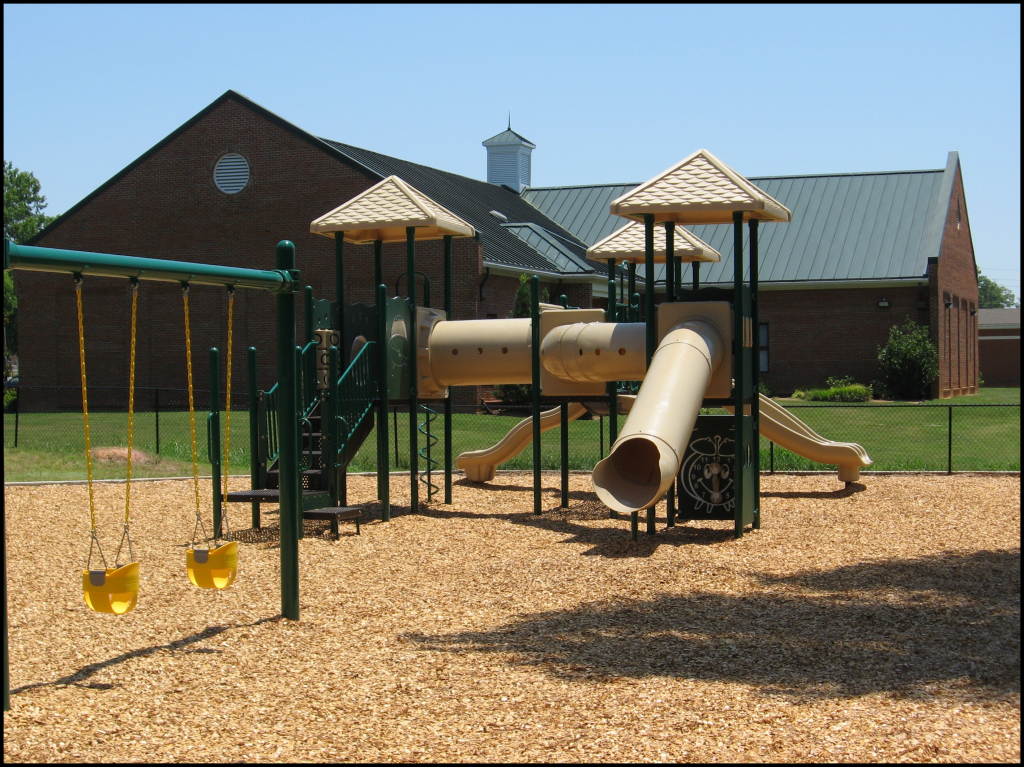 The McCormick County Library is also the site of a community public playground. The playground has equipment designed for children from preschool to age 12,  including swings and musical instruments. The playground also includes a picnic shelter with four picnic tables. What a great place to spend the day!
Playground Rules:
Open from dawn until dusk.
Parental or guardian supervision is required at all times.
Playing is not allowed outside of the fenced area.
Do not use equipment when wet.
Play at your own risk.
Shirt and shoes required.
Restrooms and water are available inside the library only when the library is open. Please plan accordingly.
No tobacco products or alcoholic beverages.
No glass bottles, cooking, or grilling.
No pets, skateboards or bicycles.
Defacing property prohibited.
Please report concerns to:
McCormick County Library (864) 852-2821.