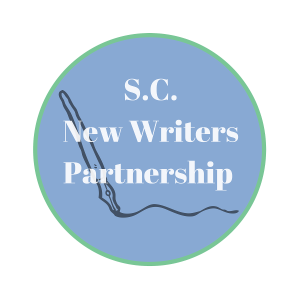 The McCormick County Library is pleased to announce that it will provide a series of free writing workshops in the Spring of 2016. These workshops will cover many topics including story development, editing and publishing. Participants can also receive individual help and advice from the instructor via phone or email sessions. This grant funded project is offered to participants at no cost and is made possible by the Institute of Museum and Library Services and administered through the South Carolina State Library.
Writing Workshop # 1       McCormick County Library         Feb. 4, 6:30 pm
Telling the Story You Want to Tell – Plot Development – Instructor C. Hope Clark
Plot development is basic and very similar from genre to genre. Learn the three formulas for a short synopsis which is the bare bones beginning of your plot and helps you stay on task. Know your theme and your hooks which are much more than just that oh-so-important opening line. Understand different ways to outline the plot: The Three-Act Structure, Hague's Six-Stage Plotting, Save the Cat Beat Sheet Plotting, and The Hero's Journey.
Writing Workshop # 2       McCormick County Library         Mar. 3, 6:30 pm
From Cardboard Cutouts to Real People – Character Development – Instructor C. Hope Clark
What types of characters do you need in a story besides the protagonist/main character? How to define characters. Learn what is a character arc and why it's important. Learn how to determine the proper point-of-view for the story. Learn the difference between cardboard and three-dimensional characters. Understand why dialogue can make or break your character, your scene, and the entire book.
Writing Workshop # 3       McCormick County Library         April  7, 6:30 pm
Write It…Read It…Rewrite It…Repeat! – Successful Editing – Instructor C. Hope Clark
How to start with self-editing then move out to peers, mentors, beta readers, and professional editors. Learn the different types of editing: developmental, copyediting, proofreading, formatting. Learn to recognize certain flaws that differentiate your writing from novice to serious. What is telling versus showing?
Writing Workshop # 4       McCormick County Library         May 5, 6:30 pm
Get Your Story Out There! – Getting Published – Instructor C. Hope Clark
Regardless the type of publishing you do, you must understand the industry. Learn the differences between indie/self-publishing, small press traditional, larger press traditional, and hybrid. Understand the pros and cons of indie versus traditional. Understand how much money you need to publish in any category and how to raise the funds. Why you must have an online presence in order to publish, regardless the route you take, and how much presence is enough.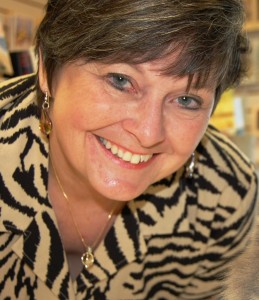 Meet Your Instructor: C. Hope Clark
C. Hope Clark was born and reared in the South, from Mississippi to South Carolina with a few stints in Alabama and Georgia. She holds a B.S. in Agriculture with honors from Clemson University and 25 years' experience with the U. S. Department of Agriculture. She retired early to pursue her writing career.
Her first book, Lowcountry Bribe, has won several awards and is the first in her Carolina Slade mystery series. Hope's newest release is set entirely at Edisto Beach, South Carolina, her home away from home. The Edisto Island Mystery Series debuted in September 2014 with Murder on Edisto, and followed through with book two, Edisto Jinx, in October 2015.
She is also the author of The Shy Writer Reborn, a nonfiction book offering inspiration and practical how-to advice for writers.
She currently manages FundsforWriters.com, a weekly newsletter service she founded that reaches 40,000+ writers. Writer's Digest has recognized the site in its annual 101 Best Web Sites for Writers for fourteen years.